Patent acquisition and maintenance are vital tasks that every inventor needs to keep track of. Acquiring a patent successfully takes enormous time and effort from the inventor, attorney, and law firms. But do you know how to protect the legal rights of the device or machine you have created? Well, for that, you need to take the help of the experienced patent lawyers who can fight your case in court. But the thing is that they can't perform all the legal proceedings themselves. They need an assistant, or you can say a supporting hand to manage minor litigation tasks. And that's where IP litigation paralegals come in.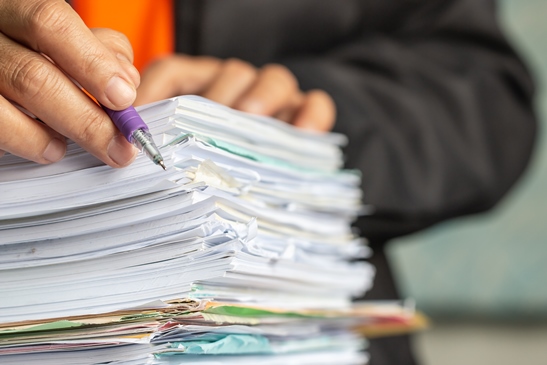 Also Read: Patent Licensing: What, How, and Why?
Who are IP Litigation Paralegals?
IP litigation paralegals perform almost the same tasks that a general IP paralegal does. It's just that their duties are more focused on litigation activities. All they care and concern about is the litigation involving patents, copyrights, and trademarks. What's more, these litigation paralegals also assist IP litigation attorneys with their work for inventors or their companies.
Since IP litigation paralegals do not have proper qualifications like IP attorneys do, they can't perform their duties. For example, intellectual property litigation paralegals do not remain admitted to any patent bar or the bars of any state. Hence, one cannot treat them as professional and qualified IP attorneys. A well-trained and experienced IP litigation professional must always work under a current practicing attorney.
Also Read: How to Become a Patent Law Paralegal?
Duties of IP Litigation Paralegals
With that over, now let's see what the principal duties of IP Litigation Paralegals are:
1 – One of the primary duties of IP Litigation paralegals is to create and maintain the case schedules. In short, you can say they are the ones who are responsible for setting up the whole calendar of the patent events.
2 – Besides that, they are also accountable for creating and maintaining electronic litigation files and adequately organizing them.
3 – The next thing litigation paralegals do is file patent documents in the Federal district and appellate courts, including PTAB.
4 – Apart from all these, what might surprise you is that litigation professionals also possess excellent writing skills. That means they research and write well whenever there is a need to prepare technical documents for patent litigation.
5 – Among all the work they need to do, they prioritize specific works when they work on various projects.
6 – They also demonstrate one of the best teamwork skills within the practice group to deliver the most fantastic work experience to clients.
Also Read: Virtual IP Paralegal: Why Should You Hire One?
Why Choose Patent Paralegal Force?
At first glance, you may feel that the duties of intellectual property litigation paralegals are not that important compared to the tasks patent attorneys handle. But you should toss aside this idea as soon as possible because their small contribution in the case also enhances the whole team's efficiency, including patent attorneys.
Therefore, from the first step of patent filing until patent grant, PPF's team of efficient and skilled paralegals will be on the job. For clients all around the world, we provide end-to-end patent docketing, data verification, proofreading, IDS management, and form creation services. Our employees remain well-equipped with cutting-edge technology. Our services are currently available to consumers in more than 45 countries at affordable prices. Visit Patent Paralegal Force to learn more about our services.
So, the next time you want to avail optimal litigation paralegal services, visit Patent Paralegal Force.
Other Related Articles
The Importance of Provisional Patent Illustrations
Patent Translation Techniques: Introduction