About US
Quality centered paralegal services in least turn around time
So you give your COMPLETE FOCUS on CLAIMS
For any technology company or R&D, the main concern is to keep track of their leading competitors, dynamically. We provide you with patent application monitoring and we alert you on a regular basis about the latest patents in your preferred field of invention. We have a fully-functional team of paralegal professionals and state-of-the-art tools, which reliably provide a bouquet of services including Docketing for multiple countries, proofreading, end-to-end IDS management, document procurement, data verification and even form preparation and filing. We are currently serving our clients from more than 45 countries, satisfying them with our best in class paralegal services at a negligible cost.
Client-centric approach

We put our clients to brief us with the maximum requirements, they desire.

Negligible serving cost

We only ask for what we serve.

Full technical & skilled team

We are a experienced group of techno-legal professionals.

Complete satisfaction assured

We make sure that what we deliver is upto the mark for what was asked for.
Reliability and customer satisfaction is our top priority
Resources
Read Interesting Insights about Patent Paralegals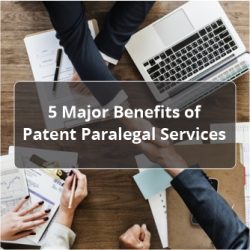 A patent document is a legally structured document which requires expert supervision while construction. Patent paralegal service includes maintaining records, making new updates and timely retrieval and response drafting to the clients, and many more. A Patent Paralegal not only works for IP matters but also work under the guidance of a patent attorney for[…]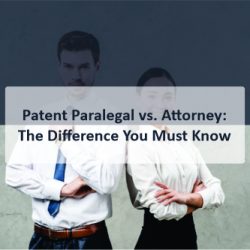 While dealing with legal matters people often come up with this query of taking their concern to a Paralegal or to an Attorney. They both are personnel of law and in many jurisdictions have overlapping responsibilities. But at the same time, they serve their purpose and have their specific tasks and responsibilities. This article will[…]
Previous
Next
ANY QUERIES?
Visit our FAQs page or Call us at +1-773-974-6744 or Ask your question below